Roy Rufus Artificial Reef
history of the roy rufus artificial reef
It all started in 1967 when 3 marine biologists from the University of Queensland were employed by the Maryborough Skin Divers Club to find the ideal spot to set up an Artificial Reef, and enhance a major fish nursery.
In 1968 the permit was granted by the then Department of Harbour and Marines. Research from around the world soon revealed the best way to construct the Artificial Reef. Business people from all over the Maryborough and Hervey Bay area rallied to support this wonderful man made structure. Over 63 drops were made between 1968 and 1987 making it one of the largest Artificial Reefs on the east coast of Australia.
Healthy and vibrant fish life swim amongst the hard and soft corals, as expanding coral varieties attach themselves to the reef, encouraging nutrients and plankton to the area. Ships, barges, car bodies, tyres and heaps more form the structure of the most visited of all Hervey Bay's diving and fishing sites.
Where there was once nothing, is now a thriving underwater sociological haven for fish, coral and other sea creatures.
The reef was named after Roy Rufus, who lost his life in tragic circumstances whilst diving the Artificial Reef itself. Roy had been instrumental in the early days of the Artificial Reef, ultimately influencing the final design and assisting with the drops themselves. Roy helped to ensure that the final layout of the Artificial Reef caused the least impact on the environment, avoided shipping issues, and created a world class diving site while maintaining a balance between nature and all water users. A plaque in honour of Roy Rufus now rests on the Goori, near the site where Roy's life tragically ended.
A dedicated Reef Committee was recently granted a Restricted Permit to enhance the life of the reef ensuring future fish stocks.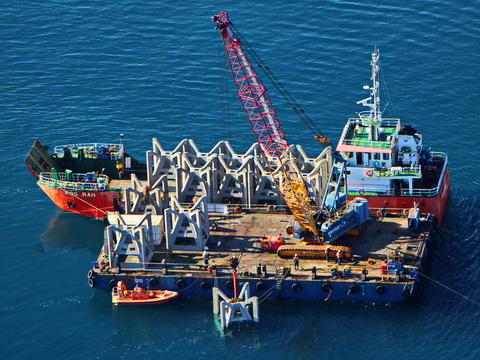 If you would like to see a detailed map of the Artifical Reef,with G.P.S. marks.Syd has an A4 laminated sheet,showing you where to fish and dive around the bay, with sketches of the vessels you are looking for,go to Syd's On Line Store.